Sometimes, when one is moving silently through such an utterly desolate landscape, an overwhelming hallucination can make one feel that oneself, as an individual human being, is slowly being unraveled.
― Haruki Murakami, The Wind-Up Bird Chronicle
There is something profound that happens when we remove ourselves from the hustle and bustle of life, when we disconnect from the digital workaday life for a while and simply walk through the landscape.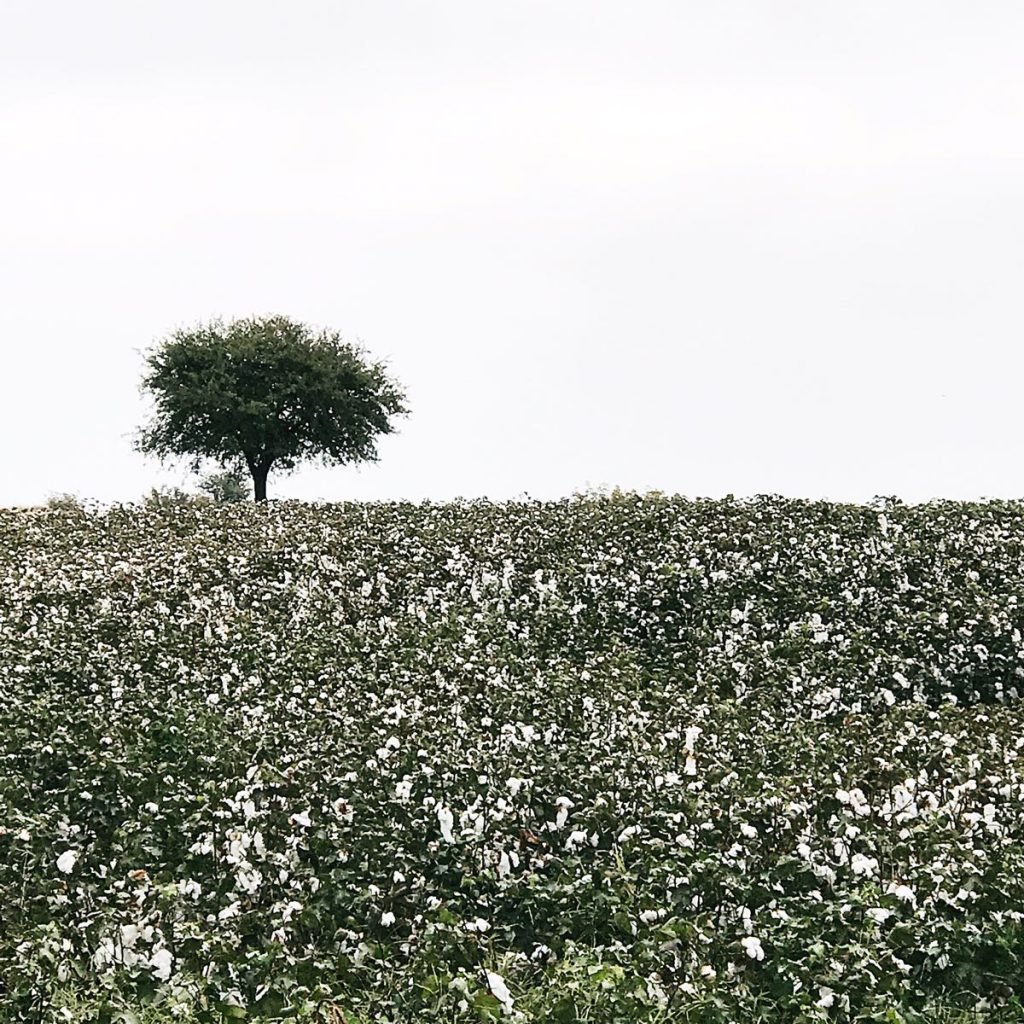 Unraveling Through Traveling
There is a slow unwinding that happens. Uninterrupted by emails, text messages, things to do, thoughts have a place to unravel. Walking provides a gentle opening into our soul. Other times it can be quite a profound rending apart. Landscape can calm us, challenge, inspire us with awe. It is the walking through it that allows us to traverse through the landscape of our mind.
Earthing Effect
With each step we take we connect ourselves to the earth. With each step forward we enter new ground both physically and in our thoughts. Walking through landscape can have an 'earthing' effect. It can help us to shake off any negative charge and it often does this by bringing thoughts held deep within the recesses of our mind to the fore.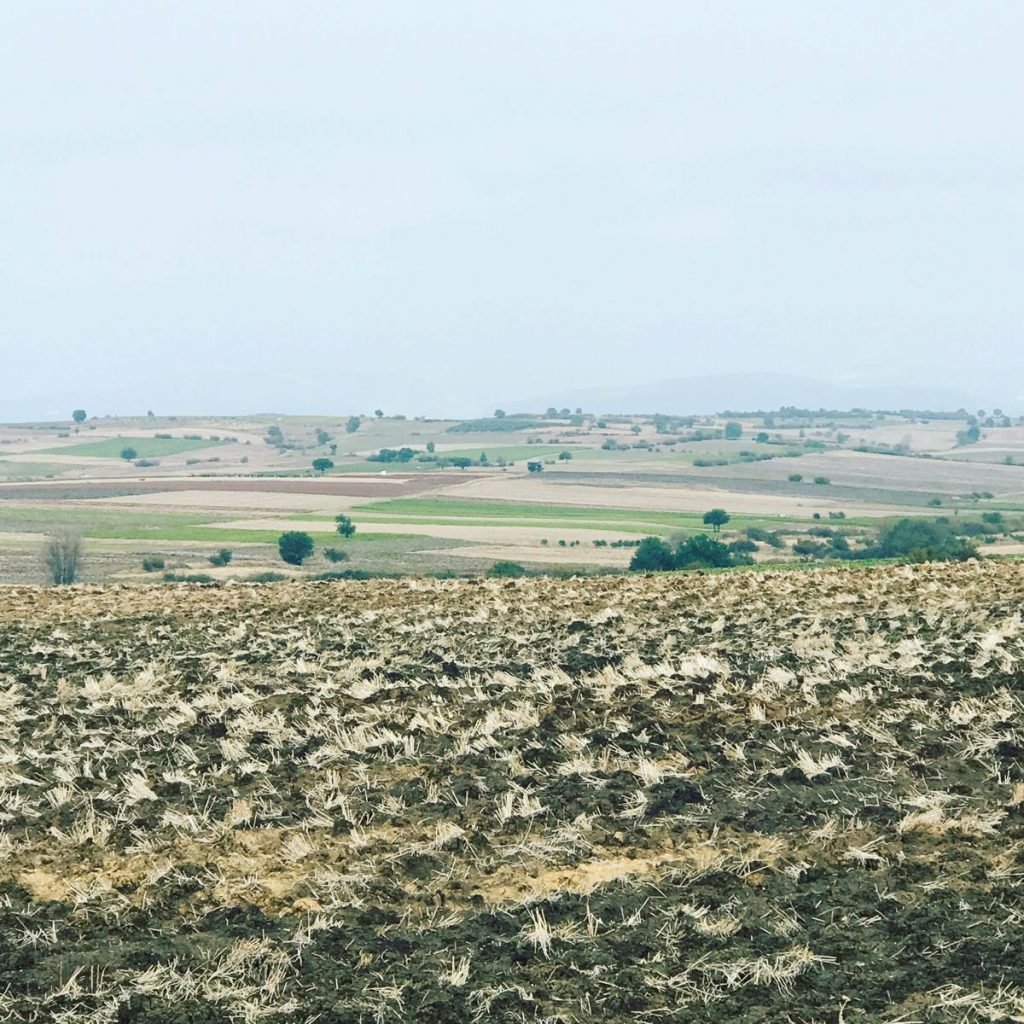 Emotional Landscape
Landscapes provide a natural unraveling, an opening up. We need do nothing more than walk and allow our thoughts to unfold.
I have found on this long distance walk that every day provides just what I need. There are days when I am walking through flat landscape that stretches on without relief for days. This may reflect me feeling emotionally 'flat'. It is almost as though my thoughts and emotions are reflected in the landscape and the experience it comes to offer me.
Each day provides an opportunity to learn more about myself. Each crossing of the earth becomes a crossing of the mind. A couple of days ago the sky was grey and overcast, mist hung thickly on rolling hills. The gentle rolling landscape and wide open vistas walking through tobacco and cotton fields on our way to Turkey filled me with a deep and fulfilling calm.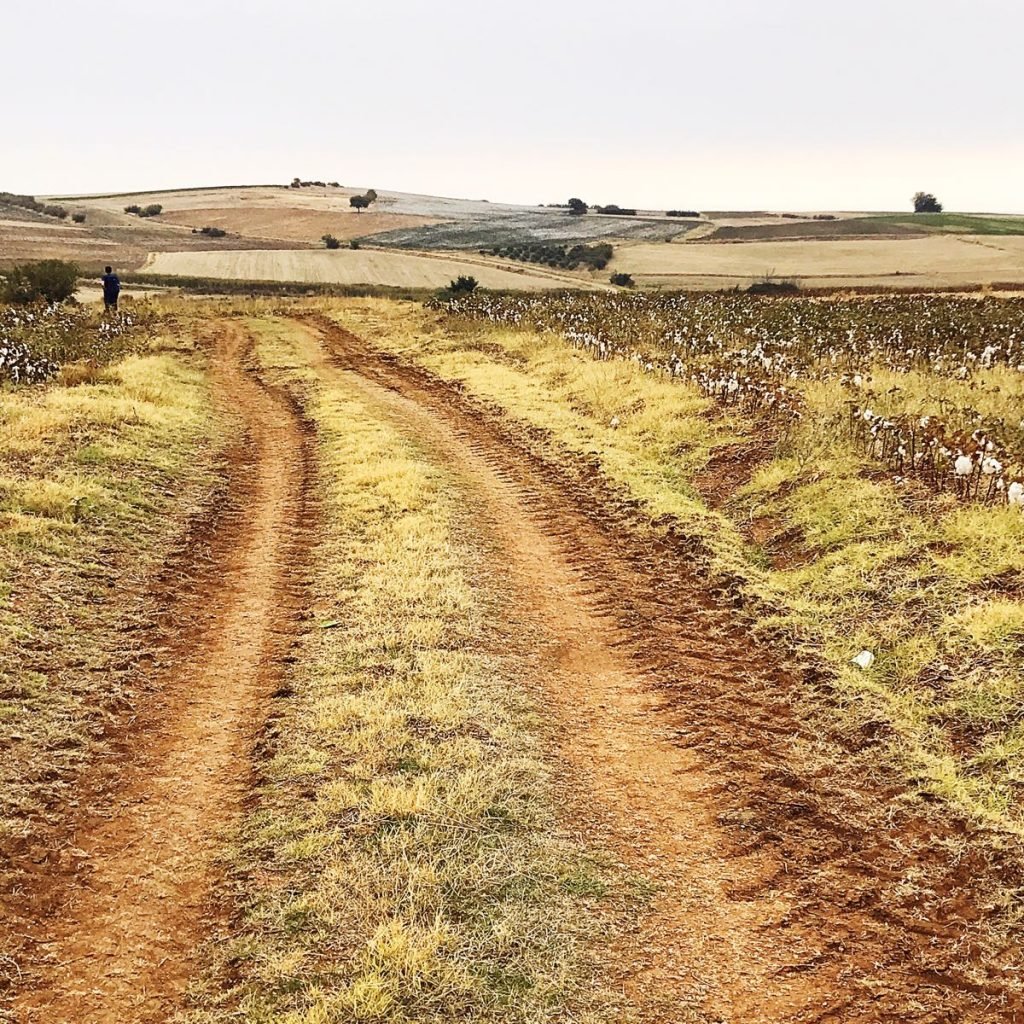 Landscape Terra-py
Change your physiology shift your psychology.
I have always felt that whenever I have felt 'stuck' and unable to move forward from thoughts that movement provided a catalyst for this change I was craving. Walking allows us to shift our thinking. The act of walking allows us to shift energy. Thoughts are energy. Emotions are 'energy in motion'. Yet when we are stuck in our thinking and bottle up our thoughts we cannot literally 'move forward'. Instead, thoughts and emotions build up till they begin to affect us manifesting as physical or mental ailments if we are unable to release them.
Walking provides an outlet for thoughts to escape, emotions to be released. Walking provides us with 'landscape terra-py'.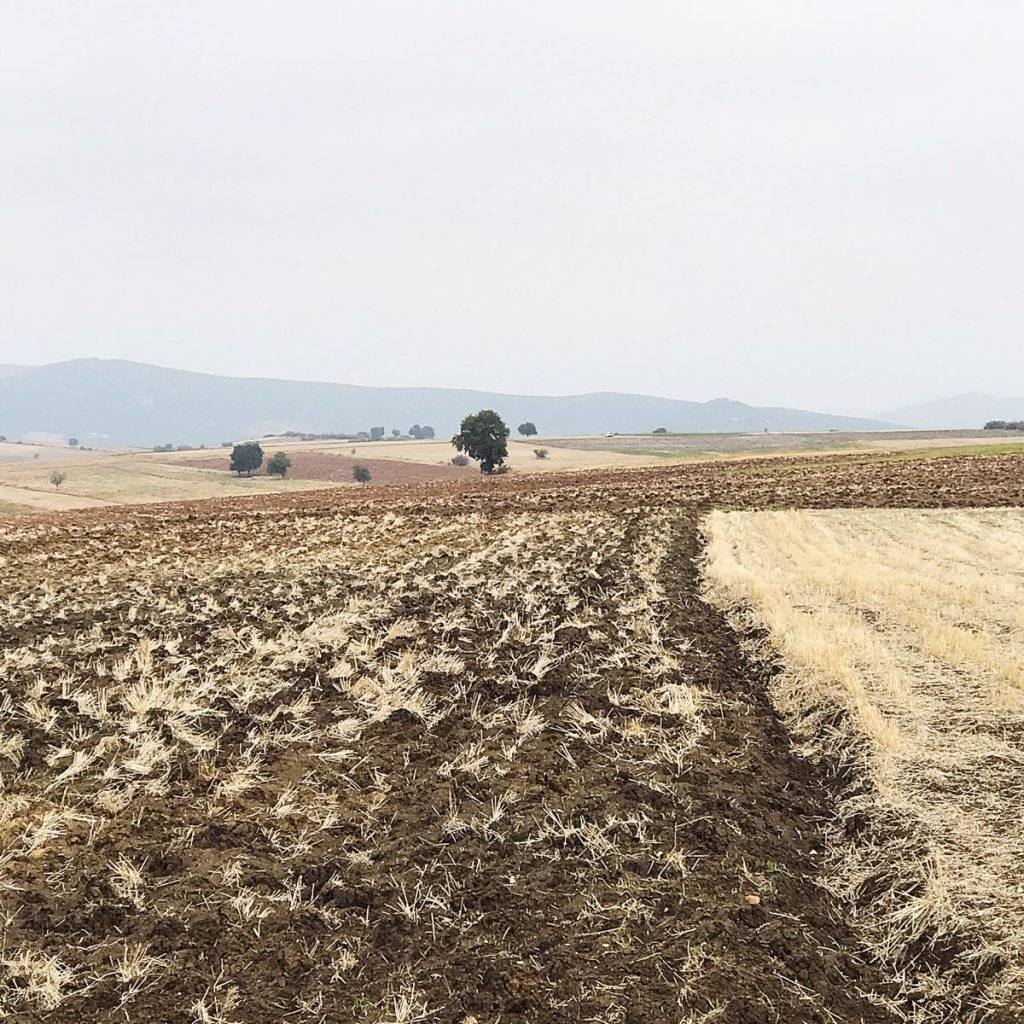 Different Perspectives
Walking through landscape allows for the walking off of emotions, the release of energy and to be able to gain different perspectives.
Walking through gently rolling hills one gains a different view at the top then does one at the bottom of a hill, for instance. From the top of the hill one can take advantage of sweeping vistas that may provide the big picture to any concerns we may have.
I think subconsciously we are drawn towards landscapes sometimes based on where we are. When we are feeling challenged and need some time out, we may go for a walk along a beach, flat or gently rolling terrain with big open vistas. Yet other times when we feel energised and 'up to it', mountains and steep land may inspire us. We may be up for the challenge, to climb to the top of a mountain, to have that sense of achievement, to walk along narrow paths with loose, slippery and steep precipices.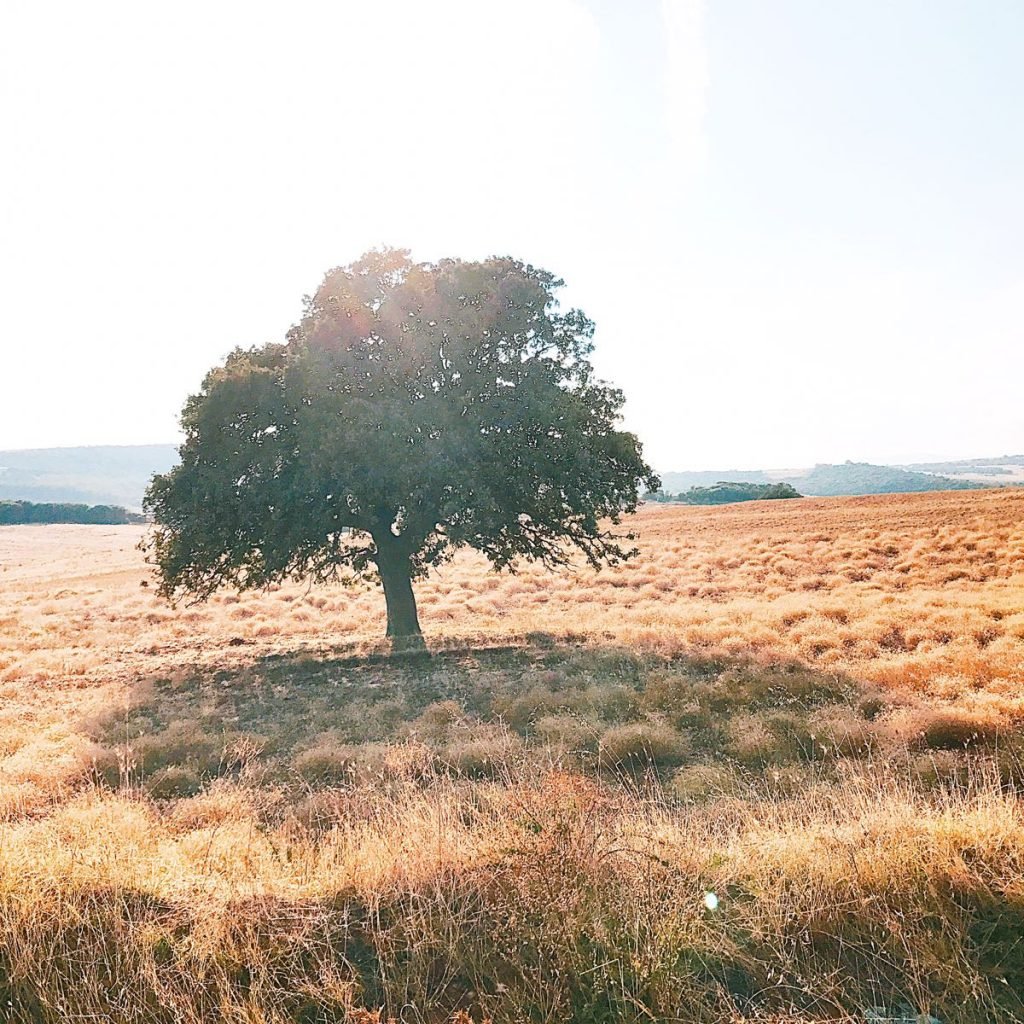 Body Talk
Our physical actions along the walk can also give us glimpses to our internal mind and where it is at. Accidents for instance provide clues that may tell us to slow down in our lives.
We may accidentally slip, stumble, trip, fall or tumble. Maybe we find ourselves lost and have to scramble up a loose rocky slope, or as we had to yesterday, pick our way through prickly and thorny scrubland to find a clear path.
Walking The Landscape
Through this journey walking our way from London to Jerusalem we have walked on freeways, highways, motorways, village streets, country roads, laneways, byways, and goat tracks. We have walked through fields, scrubland, forests, borderland and over borders, crossed hills, mountain ranges and forded rivers. We have skirted swamps and barking dogs. We had reached impassable paths and had to cut our way through, back track and find new ways forward. I have felt the crunch of shoes on gravel, the squelch in rain soaked earth, clay and mud and everything in between.
Walking has taught me that life is much like this too. Life isn't all about plain sailing. It is a wonderful roller coaster ride of an adventure and I wouldn't want it any other way. If every day was a long straight well sign posted road I would soon lose interest in it.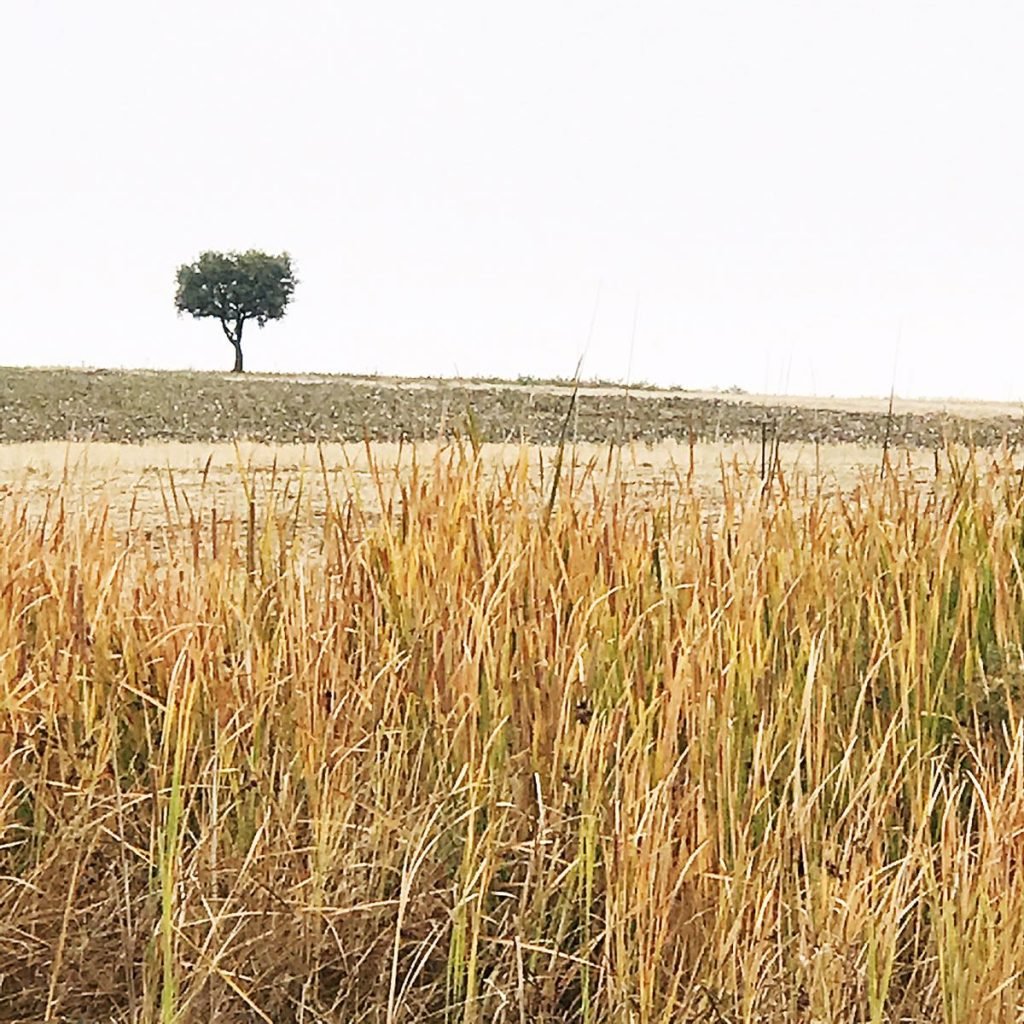 Ups and Downs
No, life is full of ups and downs, just like the landscape. It has its high points and low points, and often so in the same day.
There are days that there is a thick fog that just won't lift, other days when we are bathed in the warmth of full sun. Then others when we are walking through driving cold rain.
There are days when I wish the day wouldn't end, when even after a thirty five kilometre walk there is still lots of fuel in the kitty. I feel a deep glow in my heart reflected in the setting sun as I walk through fields bathed in a golden light and long shadows that stretch on for eternity wishing that these magic moments will never end.
There are other days that the day seems too long, having walked through baking heat for twelve hours, tired feet and exhaustion.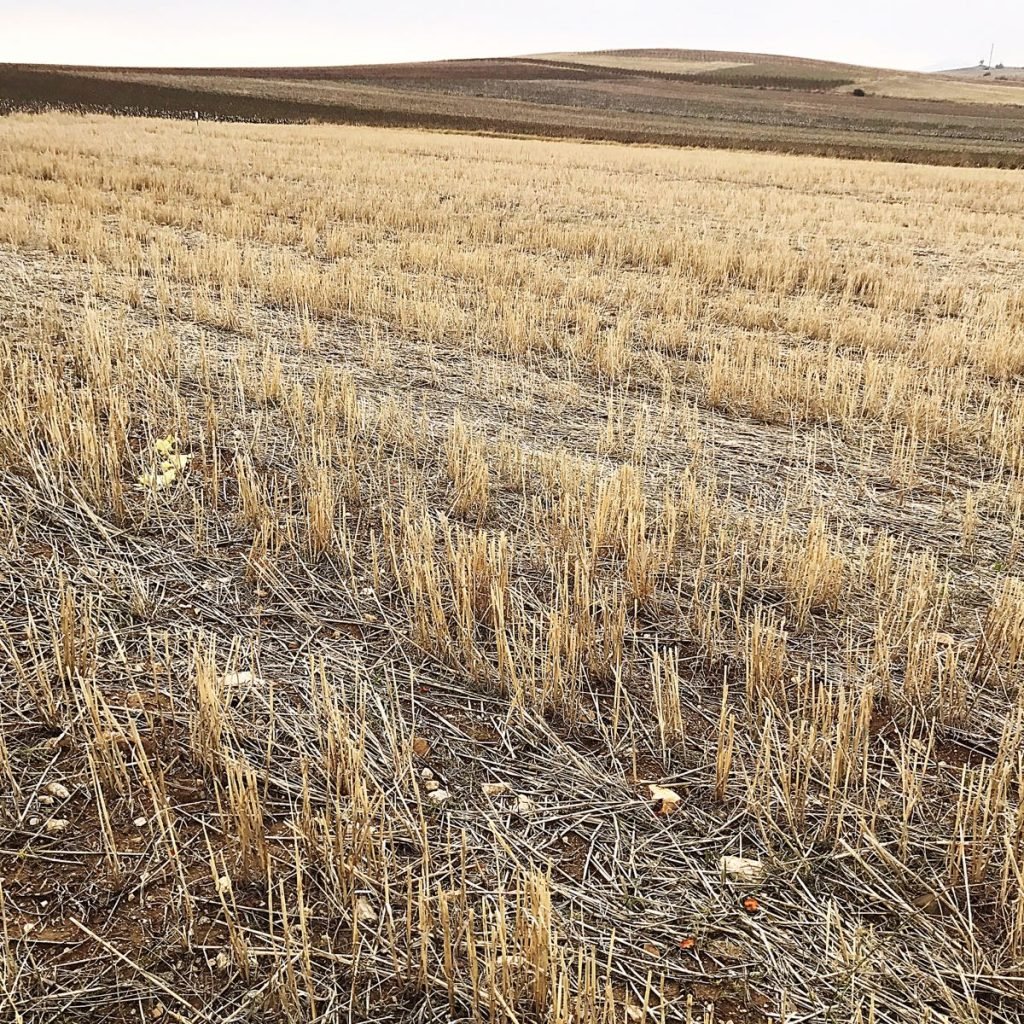 Equanimity
Walking has taught me that the highs and lows in the end even out. Just like the landscape is ever changing, so to does each day, does life change continually. This knowledge that everything changes allows me to keep my mindset strong. I have found it hard to focus on the fact that this walk will be over in less than a month.
I have only begun to make 'plans'. It has been very difficult to look into the future after only having to think about one foot in front of the other in the day that lay ahead. I have found it difficult to focus on the end point, the destination, as the journey has been filled with such magic that I see the destination as possibly being an anti-climax to this epic voyage.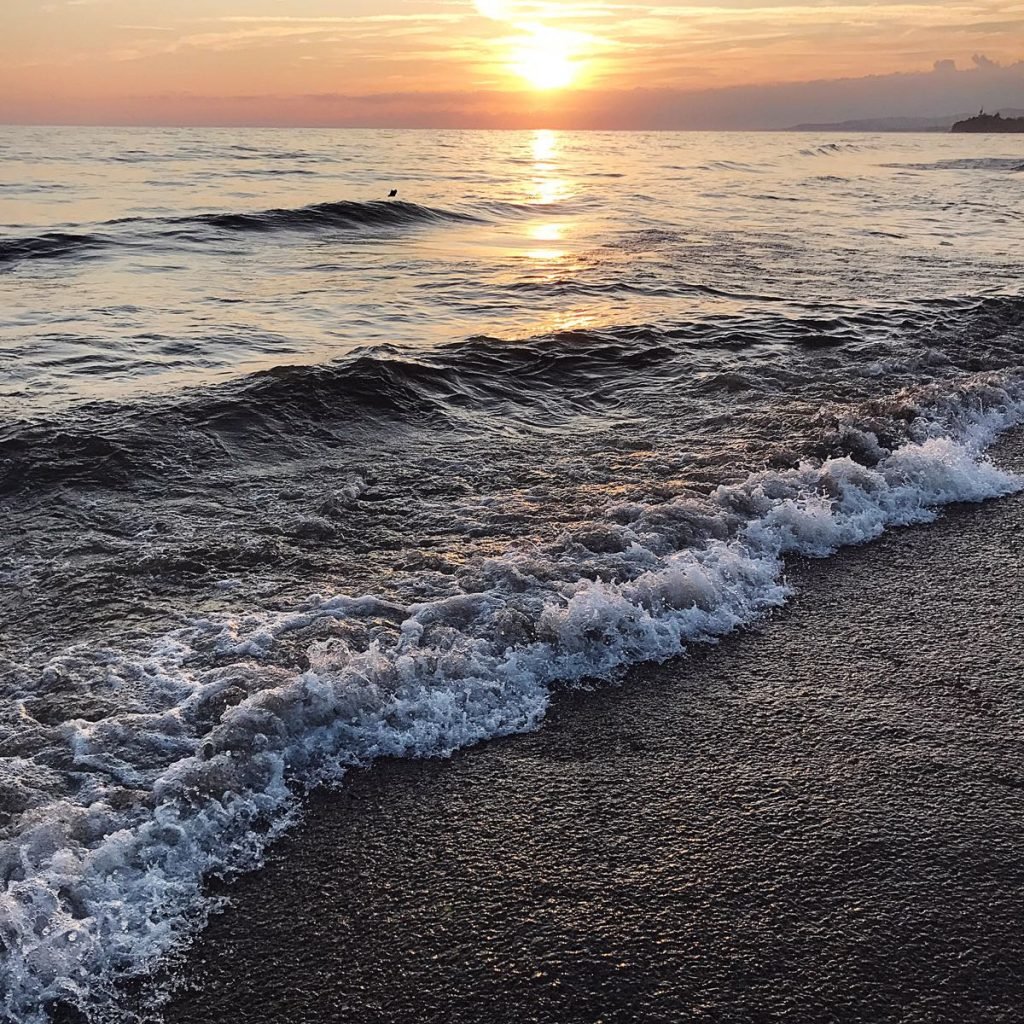 Mindscaping
Mindscaping is the emptying, filling, solving, inspiring of one's mind through the act of walking. As we walk the landscape we traverse the lands of our mind.
Mindscaping, need not require you to take long walks. Where I live on the Gold Coast, locals mindscape daily walking along the long stretches of golden sand skirting the vast blue Pacific Ocean.
Back in my 'real 'life' in Australia I mindscape regularly, taking time out to hike in the mountains of the hinterland behind the glitter strip of the Gold Coast. I challenge myself with difficult walks, inspire myself with clear mountain vistas, and explore the forests discovering wildlife and standing in awe at the incredible beauty and diversity of these wild landscapes.
Mindscaping can be as simple as going for a walk through your local neighbourhood, it need not be an epic adventure. It need only be a place where through the act of walking though the landscape you can allow your mind to unravel, to help you discover your inner landscape, the landscape of your mind.
All images except for last image were taken on 35km walk from Komitini to Sapes in Western Greece on Thursday, 5th October 2017. The day was overcast till midday providing ideal walking weather and photography conditions.
Last image was taken yesterday Friday 6th October 2017 after walking approximately 36km from Sapes to Alexandroupoli. I took this image while walking along the beach to our accommodation.