Madonna del Campo
As we walked through the Lombardy region of Italy on our way to Jerusalem we passed through the hamlet of Madonna del Campo. For a tiny population of 179 people the village church is impressive. [1]
Santa Maria del Campo
The village church known as the Sanctuary of Santa Maria del Campo was documented to have been built in the 12th century. The Sanctuary was rebuilt in the 15th century to its present form.
Walking into the church the exterior belies its impressive interior consisting of four niches on each side of a single nave and a large central arch with a mural by Ferdinando Bialetti (1916). It commemorates the battle fought in Mortara (only a few kilometres away) in 773 between the French and Longobard armies. [2]
Earthly Angels
Entering a church one never knows what to expect, and the beauty I discovered when three of the pilgrims started to sing was the acoustics. They were incredible. They sang very softly and the sound reverberated and bounced around the large open space. It sounded like an entire choir of angels were singing. The Cathedral in Langres had great acoustics, yet this church with its angels singing was heavenly.
Below is a sound recording of the angelic voices of our earthly pilgrims:
IHS
On the church ceiling were sunbursts with the largest ones having the letters 'IHS' in the centre. I learned today that this is a Christogram, a monogram being a symbol of Jesus Christ in the form of an acronym.
Some believe that the abbreviation IHS to be derived from the solar idols of Egyptian mythology: Isis, Horus, and Seth. [3]
Whatever one may believe, sitting in the church today, the angels were surrounding us and they were of an earthly origin.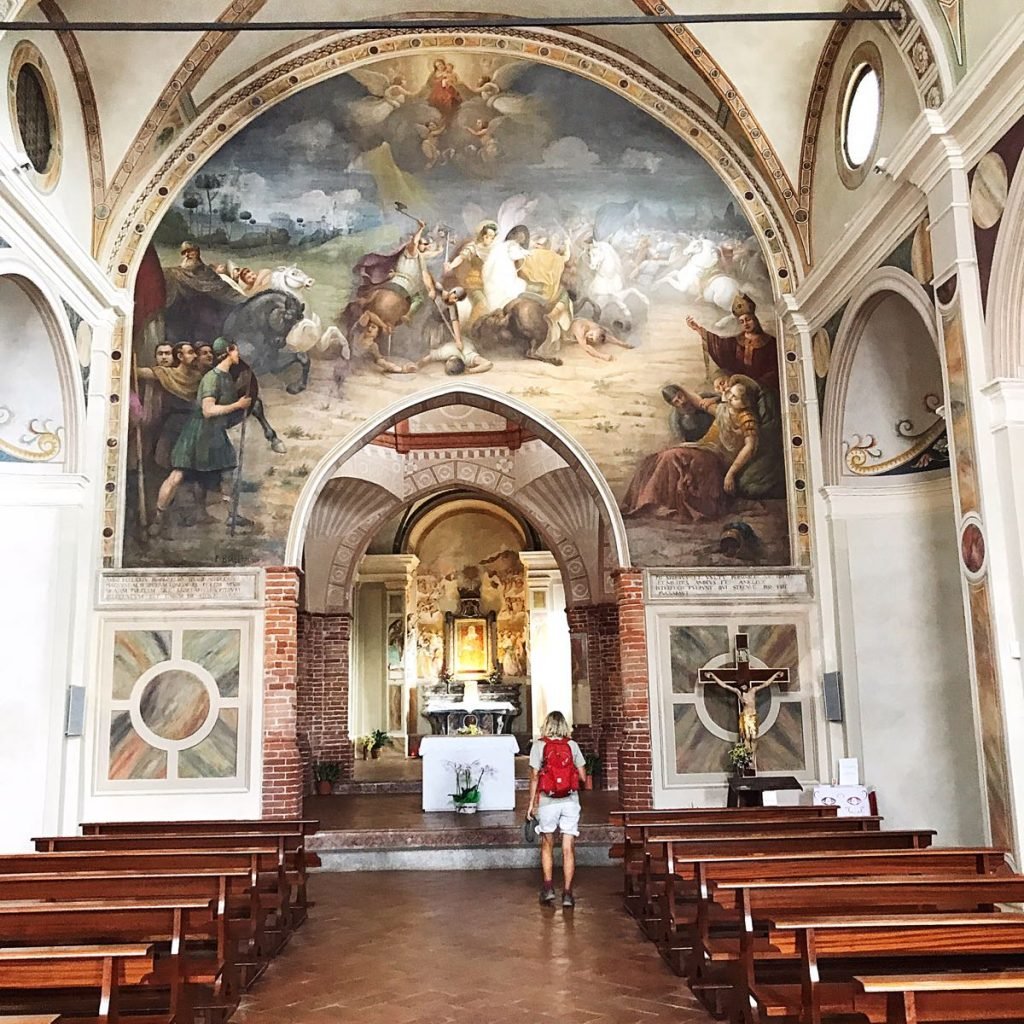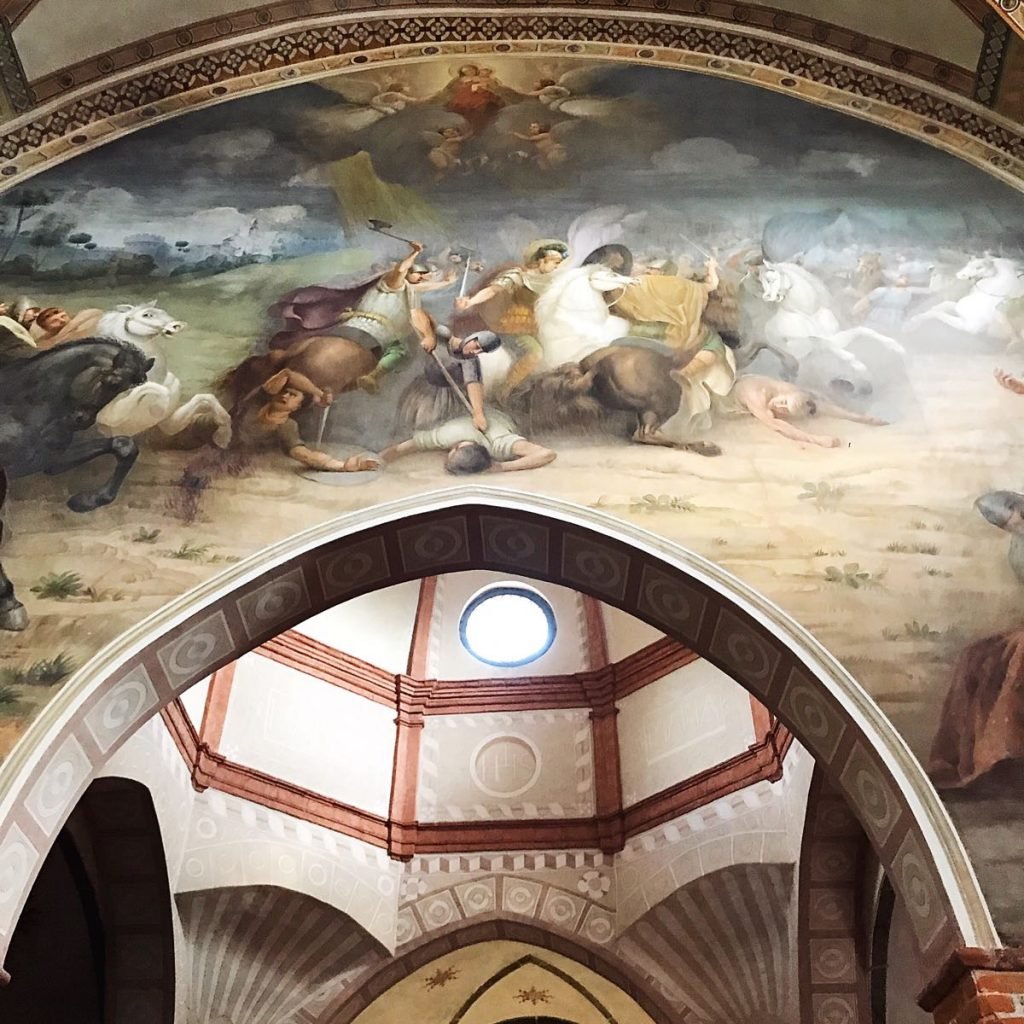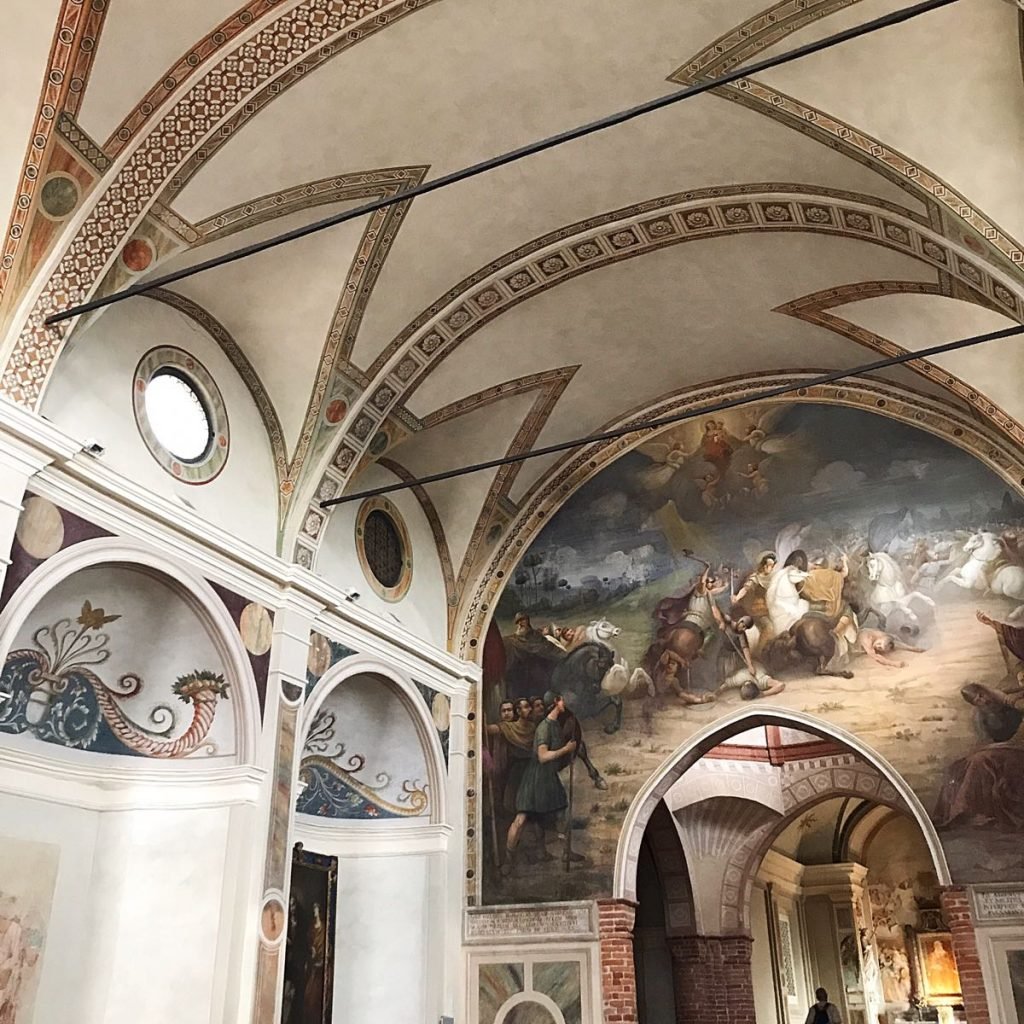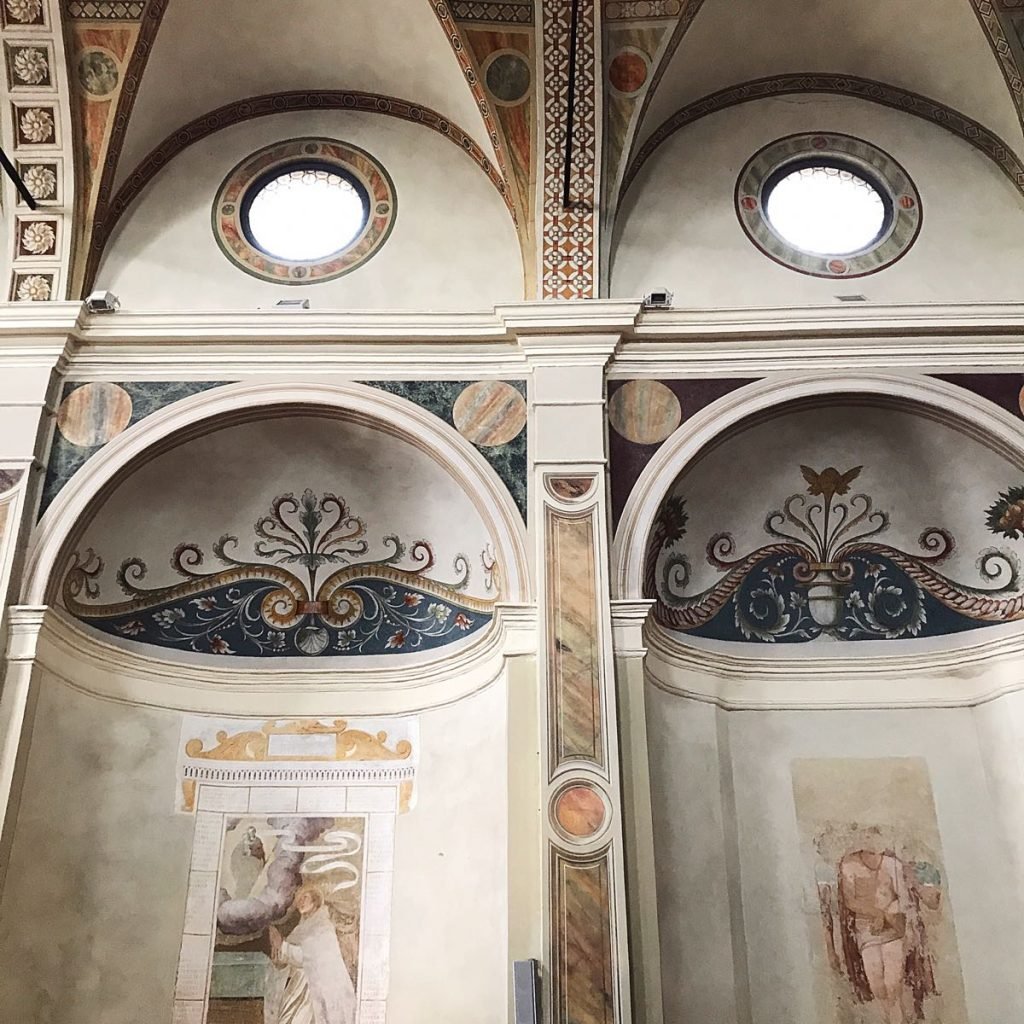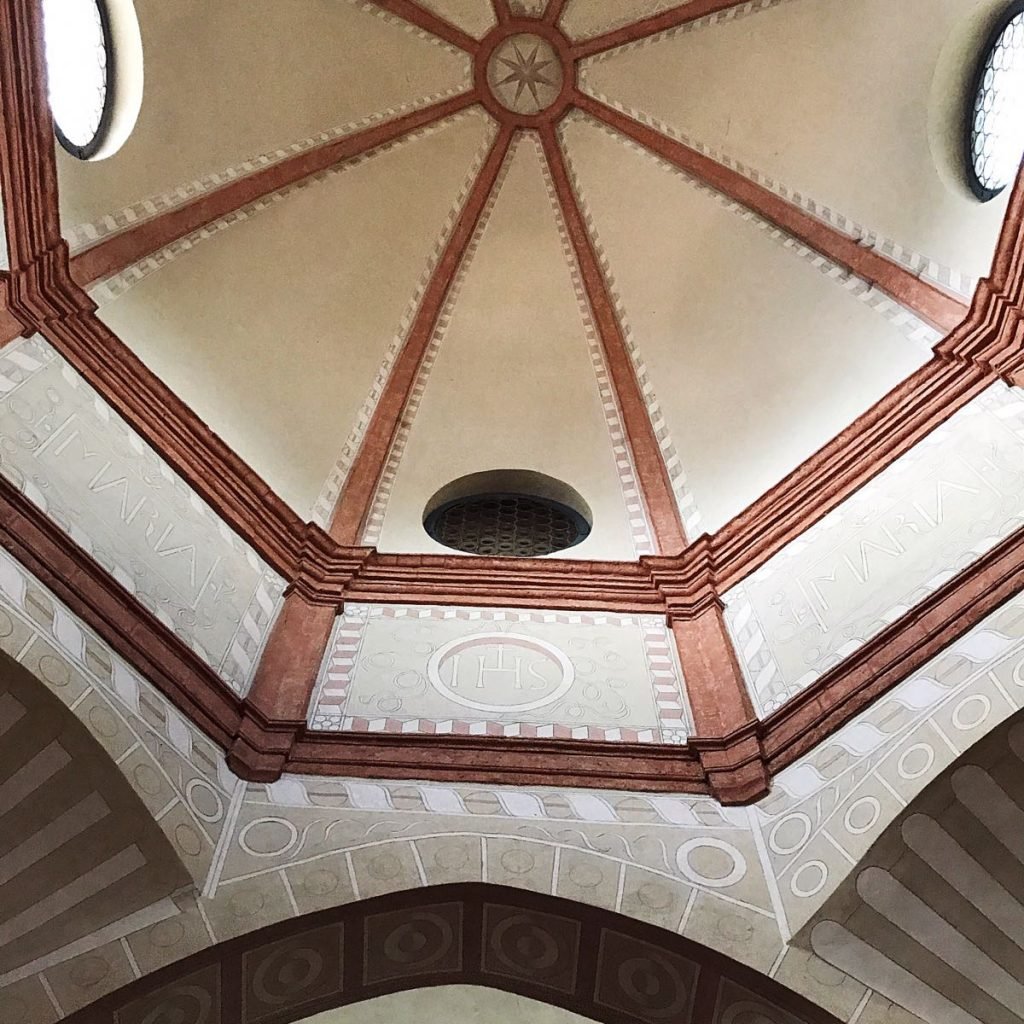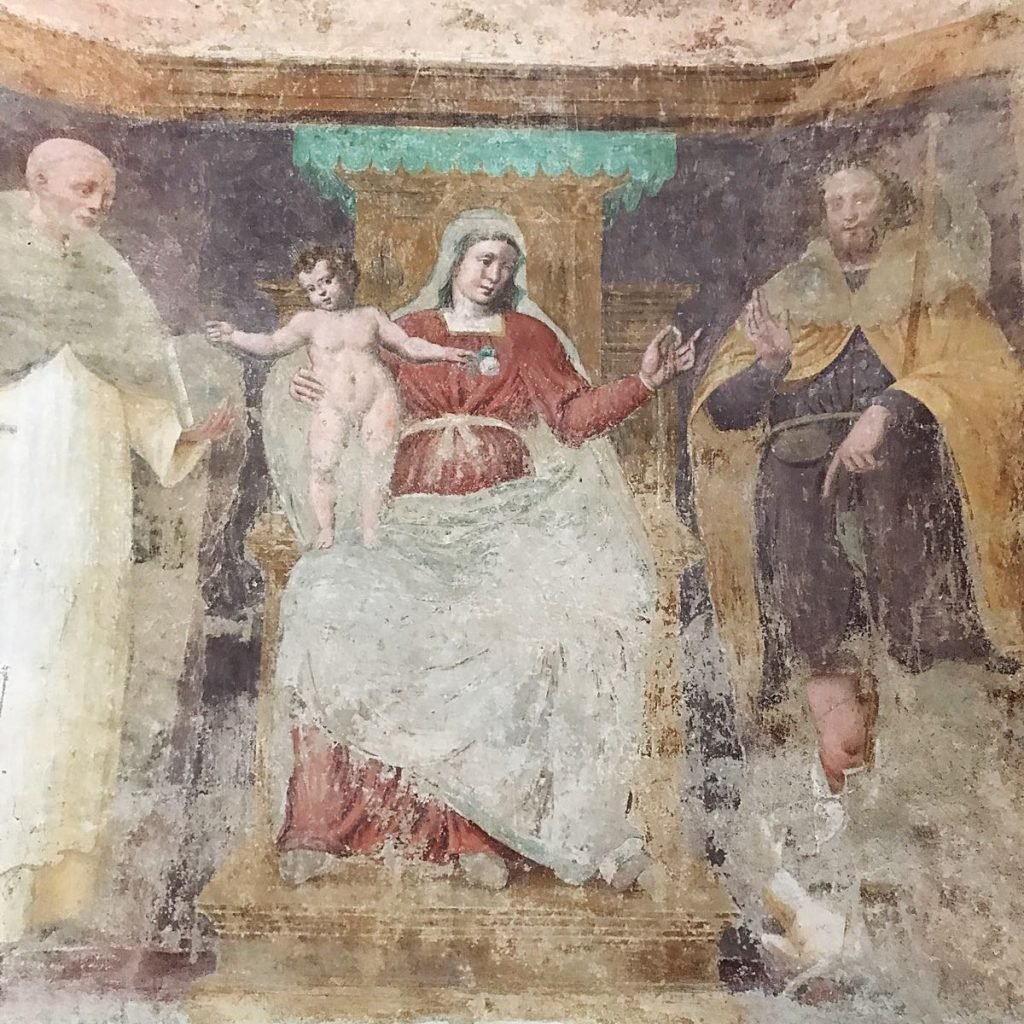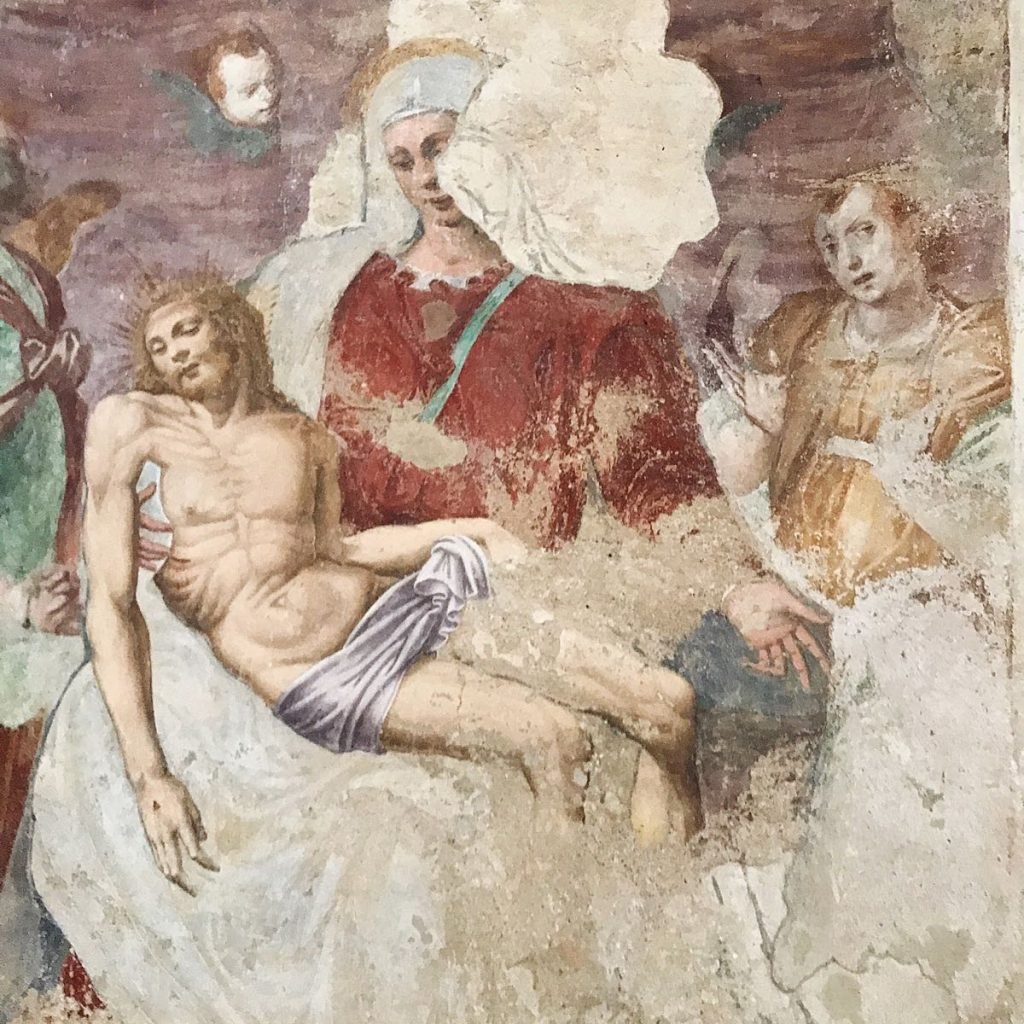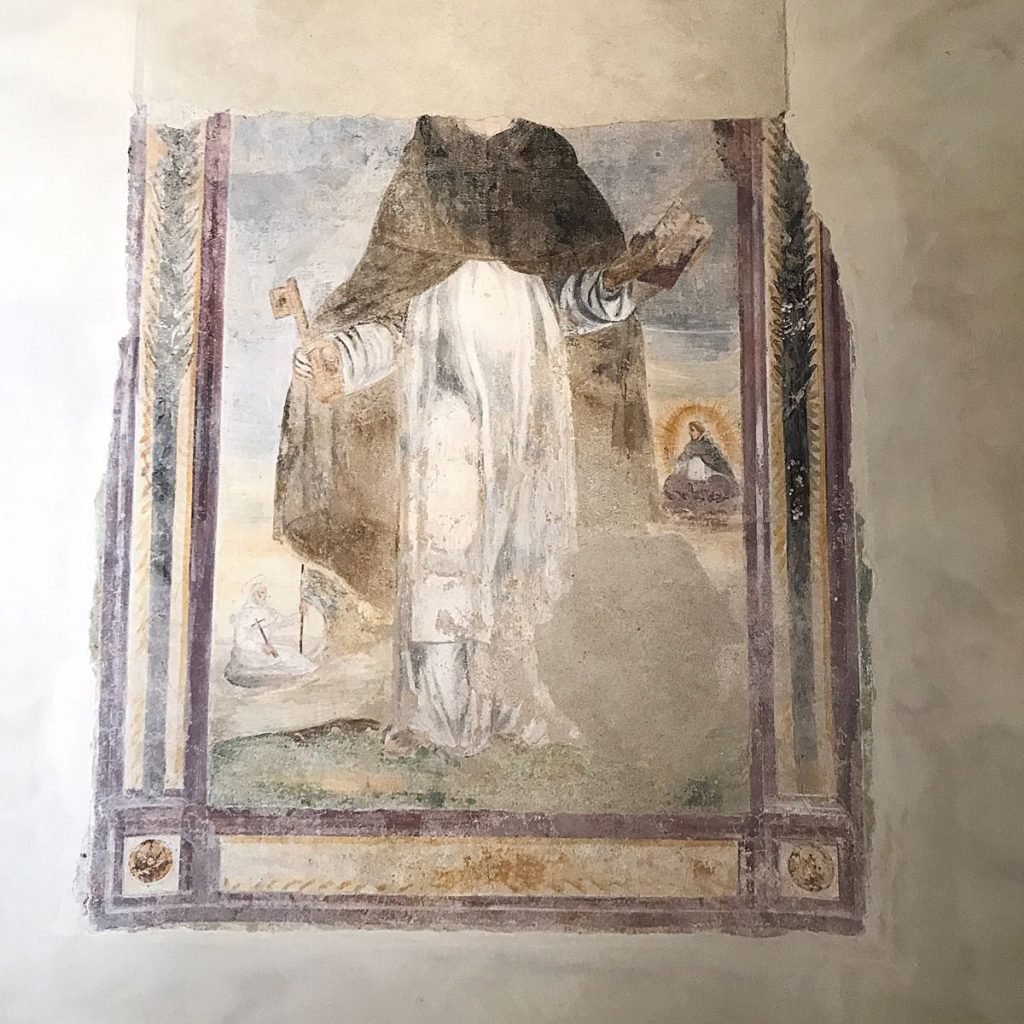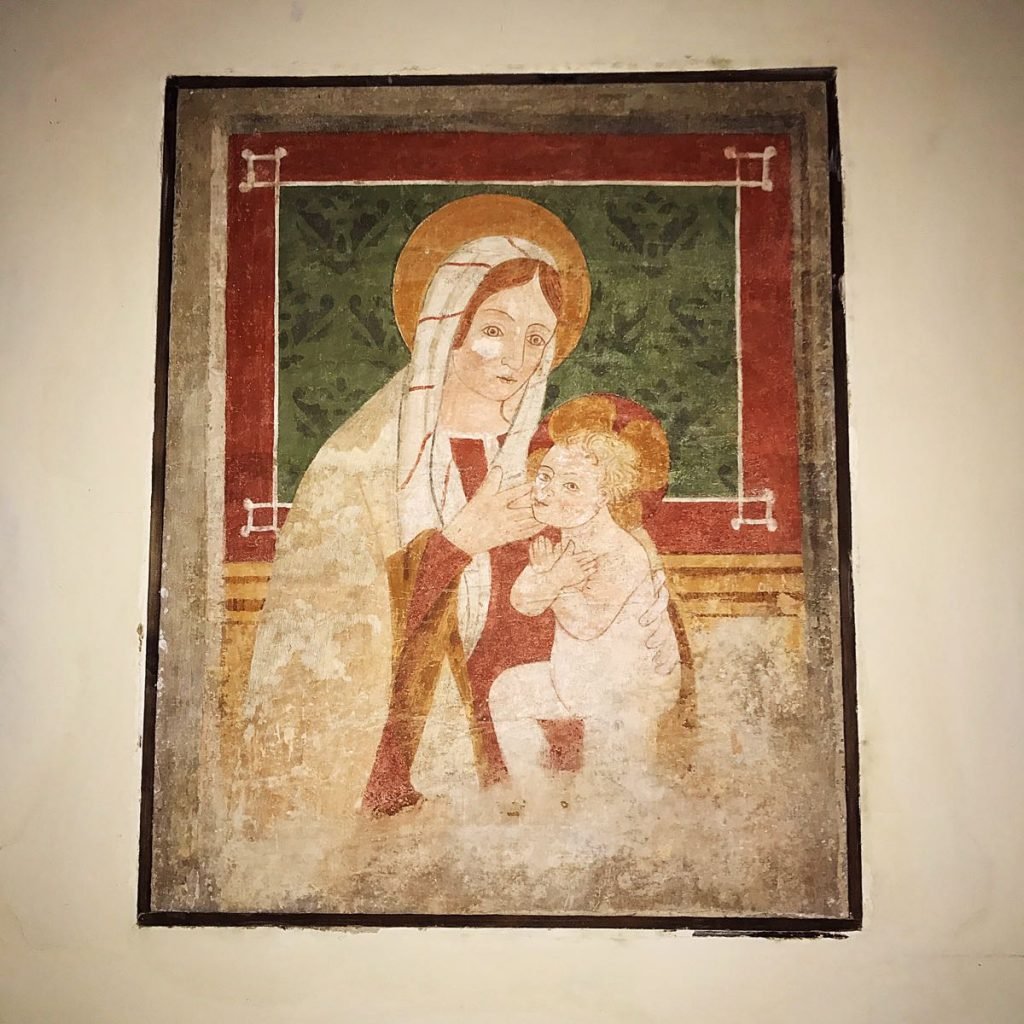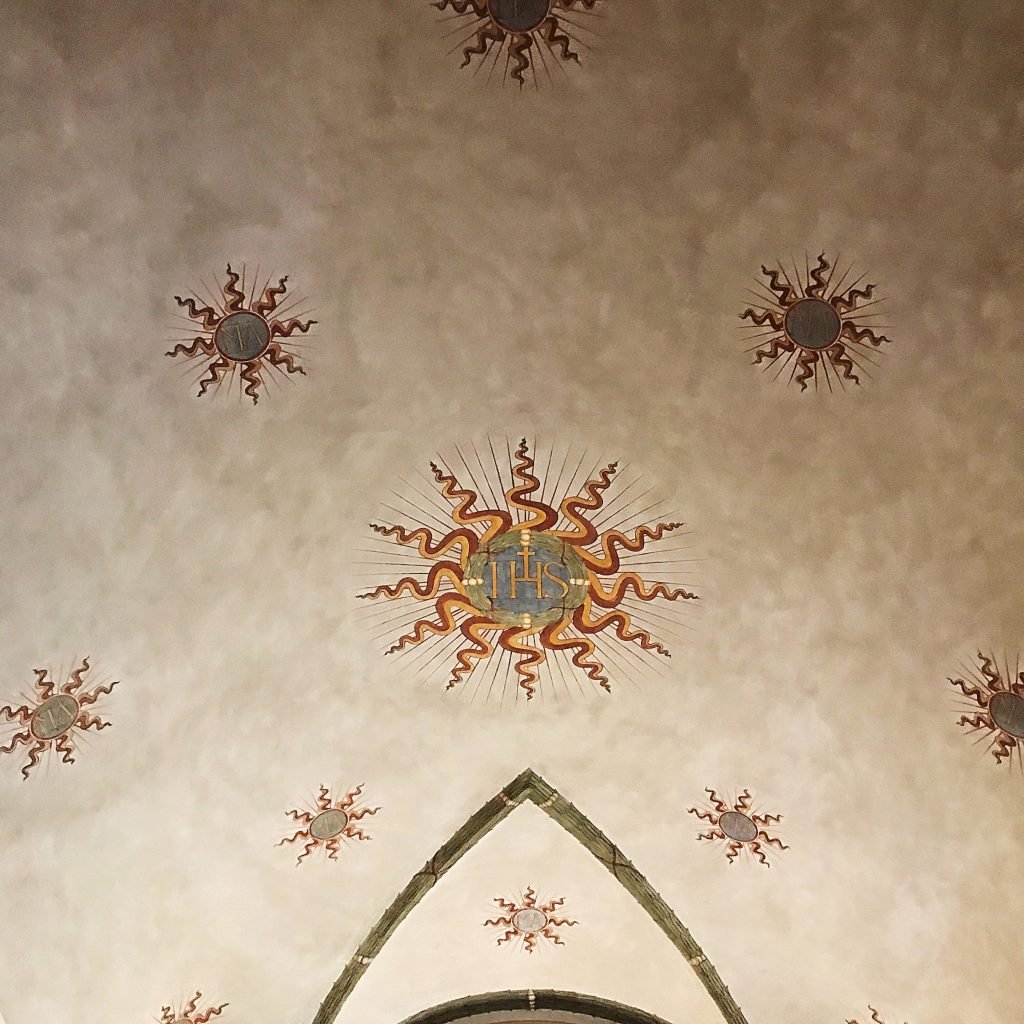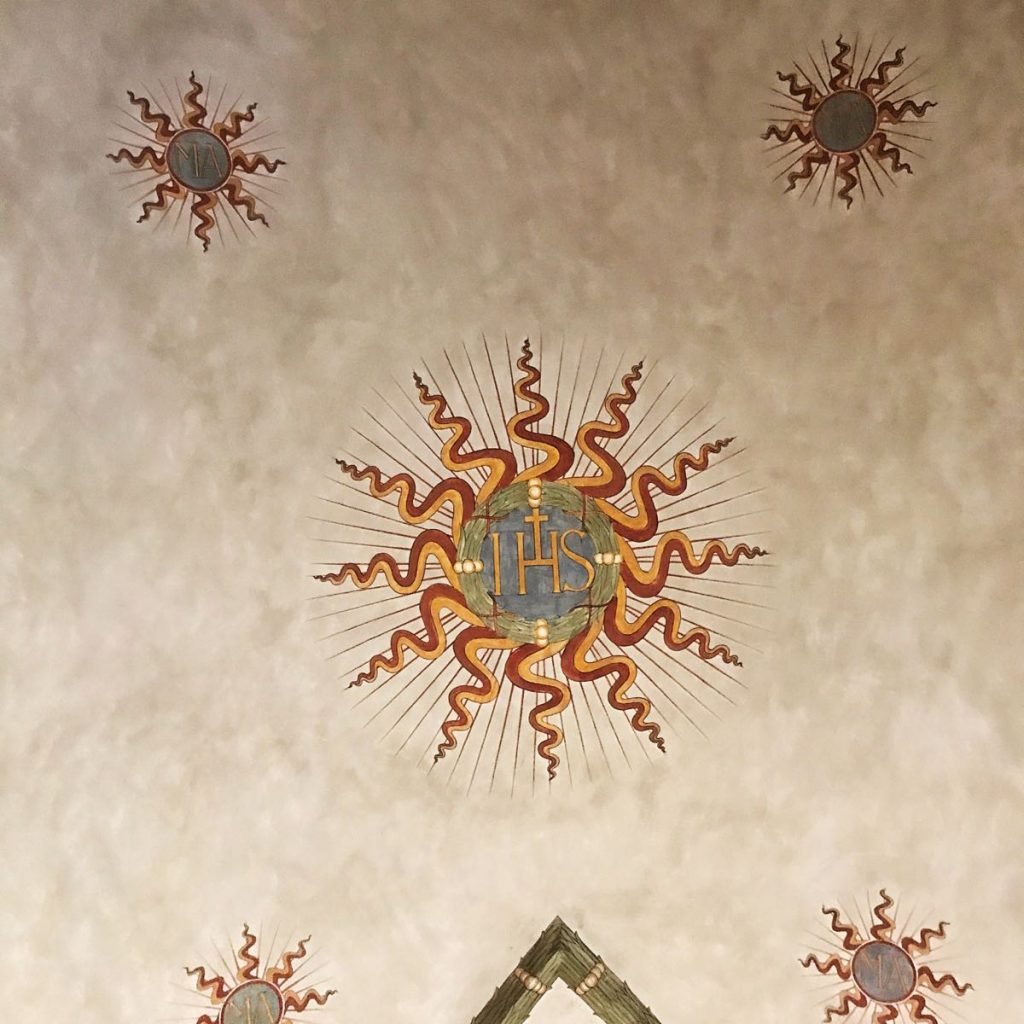 Bibliography:
[1]http://italia.indettaglio.it/eng/lombardia/pavia_mortara_madonnadelcampo.html
[2] Information outside the church. Project financed by a subventions of the Operative Programme INTERREG II ITALY-SWITZERLAND
[3] https://simple.m.wikipedia.org/wiki/Christogram_IHS
We walked through the village of Madonna del Campo on 10th August 2017.